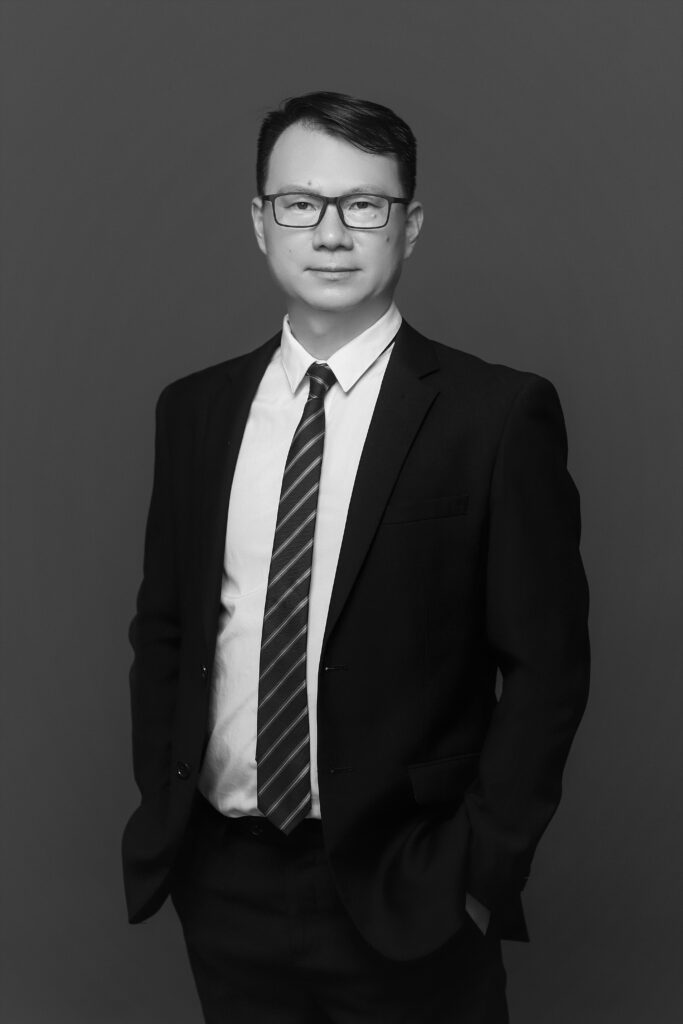 Brief introduction of lawyers
Kevin Liu
ATTORNEY LICENSE
Qualification of Chinese Law Professional(2010)
EDUCATION BACKGROUND
Wuhan University Law School(2005-2008)Master of International Business Law
ATTORNEY SPECIALIZING
Kevin Liu graduated from World Class Wuhan University School of Law, and obtained Master Degree in international business Law. After more than ten years of attorney practice in Qingdao and Beijing law firms, Kevin becomes a founder and senior partner at Shandong Win & Win Law Firm.
Kevin Liu experience principally focus on solving international commercial dispute, emphasis on foreign related matters in the fields of international trade, commercial business, investment, and court litigations at all levels of Chinese court, from local courts to Supreme Court, and local or national arbitrations. Kevin also is excellent professional member of Foreign Dispute Resolution Committee of Shandong Lawyer Association.
Kevin Liu has solved hundreds of complex commercial disputes for domestic clients and foreign clients coming from American, British, Australian, Germany, etc. With the goal of building friendly and trusted relationship with clients, Kevin as attorney is proud to fight hard on behalf of each and every one of clients.
PARTS OF ATTORNEY EXPERIENCE FOR LITIGATION CASES
Represented Germany Company in Qingdao Intermediate Court for international trade dispute; Germany exported candle machines for China buyer, but because of quality issues, buyer refuse to pay the balance. After bring lawsuit in court, buyer at last agree to pay.
Represented Italy Company in Liaocheng and Cangzhou Intermediate Courts and Shandong High Court for international trade dispute in 2008; Italy company purchased steel pipes from China seller. But after receiving cargo, found the serious quality issues. These cases were filed at court, and apples to higher court, then full won the cases.
Represented Singapore and Korean companies to claim the debt of supplying bunker oil in Qingdao Maritime court in 2012; Both oil company supplied fuel oil to China buyer at sea, but fail to pay on time. Bring the cases to court, and seize the property of defendant, at last clients fully recovered of the losses.
Recognizing and enforcement of foreign arbitration award in Chinese court; English company obtained the arbitration award, but the defendant failed to perform the award. Successful solving this issue through the court of China.
Represented European company for solving international ship building contract dispute in 2018, claiming about ten million dollars, through negotiation tactics and court procedures, successfully solved this case;
Represented airline company for solving the enforcement of foreign arbitration award, application amount is ten million dollars, after court hearing and negotiation, client had satisfied result;
Represented domestic and foreign clients for settling cargo damage or involving B/L dispute during sea transportation in maritime courts;
PARTS OF ATTORNEY EXPERIENCE FOR NON-LITIGAION CASES
Legal consultant for foreign-funded enterprise: Providing consulting, contract review and other perennial consulting services for foreign-funded enterprise, acted as its attorney in litigation and arbitration cases, and communicating the case progress and core issues with its overseas headquarters;
Legal consultant for foreign companies: Providing consulting, law analyzing, contract review, debt collection and other perennial consulting services for foreign company doing business with Chinese suppliers.
Letter of Credit Disputes: From 2008 to now, acted as attorney for many civil and criminal type involving letter of credit disputes of Banks, settled through mediation, the subject matter was about twenty million dollar, and all losses were recovered;
Legal consultant for many Chinese listed companies and banks for investing, mergers and acquisitions in overseas, building electronic factory, oil equipment renting, ore and grain purchasing from overseas, etc.;
Legal consultant for government agencies, proving law analyzing, risk control, contract review, due diligence, etc. for government agencies.
Legal consultant for Chinese and foreign insurance companies, case analyzing, risk control and prevention, contract review, dispute solving etc.
Legal consultant for Chinese and foreign shipping companies, contract reviewing, dispute solving, negotiation or litigation for settlement;
Represented foreign companies to solve international trade dispute with Chinese factories or trading companies, such as quality dispute issue, customs issue, all kinds of violating contract issues by negotiation tactics;